Here's a list of ministries and companies that have been helpful to other musicians ministries. Of course, you need to do your homework to make sure these companies are a good match for your ministry. Please contact me with resources you have used that are particularly good, so I can add them to the list. E-mail: marie@ChristianBandHelp.com
Resources from Christian Band Help
Our #1 resource is The Christian Band Handbook. We lived it, we wrote it and we recommend it as a starting place for every Christian band.
The Christian Band Handbook walks you through the steps to get your band started and running well.
Available in paperback, Kindle, Nook, and PDF.
CLICK HERE for more information about the contents and ordering.
The Christian Musicians Devotional is 365 daily devotions to help you dig deeper into ministry. Each devotion is written especially for the issues, attitudes and ministry we encounter as Christian music ministers.
Available in paperback, ebook for every platform, and PDF.
CLICK HERE for more information about the contents and how to order this book.
The Christian Music Festival Survival Guide is a free gift for you to give to anyone you choose! Use it to reward your fans, Youth Pastors, or in your band's social media. It contains everything a first time fest goer needs to know, including: how to get the best ticket price, what to pack, and how to stay safe.
Available in every format to work on every device.
CLICK HERE for more information about how to get and use this booklet.
The Christian Band Booking Calendar
is a free PDF to help you know when to book which venue types and how to go about doing it.
CLICK HERE for more information about how to get this PDF.
Ministry Support
The Aaron Project is a different kind of independent Christian record label. They are not all about the money, they are not exclusive and they are not expensive. This label is founded by a Christian band who knows what Christian bands need—a support system to help you create an extraordinary music ministry. They offer a la carte services which include: radio airplay, digital distribution, promotion, mixing and mastering, tour support, and merch.
A record label releases recordings. A ministry label releases ministries. Incubator offers free help, online mentoring modules, and artist development. As an Incubator artist, you are in relationship with an accountability partner to fuse your creative talents and ministry vision into a part-time or full-time ministry calling.
RYFO is a Christian organization that will connect your band with people who will regularly pray for your ministry, help you find free housing when you travel, and give you the support of a community of musicians and fans. Currently, they are developing a network of professional partners who can help your band with services such as mechanics and chiropractor. If you tour, you need to check out this ministry.
FaithLauncher is a social crowd funding platform for Christian inspired projects. They serve Christian filmmakers, musicians, artists, entertainers, authors, ministry leaders, entrepreneurs and other faith based projects.
CLICK HERE to learn more about Crowdfunding.
CYC Volunteer Ministries is a ministry that recruits volunteers for local concerts. They recruit for positions such as merchandise helpers, ticket takers, ushers, load in/out crew, "security", and workers for the various non-profit sponsors of the events. Do you need help at any of your shows? Contact them, they may be able to get you a volunteer.
Merchandise Table
My husband, Mark, makes these in his spare time and sells them at his bands merchandise table. They have quickly become one of our best selling items. I would not recommend making these crosses if your intend to sell them back to Disciples Cross, and there is a bit of a learning curve to make them well. But if you are willing to put in a little time and effort, they are an awesome way to make some extra money while putting a quality product on your bands merchandise table. Click here for an article to help you learn more about Disciples Cross.

Every band should keep at least one Bible to give away at their merchandise table. This is the Bible I recommend because it is easy to read with super simple studies in the very basics of the Christian walk. Remember…you do not need new copies when you are giving them away…buy used ones in good condition to save money.
Very inexpensive banners for your merchandise table and stage.
This is a great place to buy guitar picks with your bands logo. Buy the picks your guitar player likes best in bulk. Sell them at your merchandise table and use the profits to supply your guitarist with free picks. The company will even put holes in the picks for you if you want to make jewelry from them.
"The Entertainers Printer" – Inexpensive photos for your merchandise table.
Need to know what makes an outstanding band photo? Click here.
Equipment and Books
cdbaby has some of the best free PDF guides available on a variety of topics that affect your bands business, recording, songwriting, social media and marketing. CLICK HERE to go to their page of available information.
Disc Makers also has excellent PDF guides to help your band with recording, social media, touring. marketing, and band business. CLICK HERE to go to their page of available information.
The Christian Book Group is known for it's bargains. Be sure to check out the 90% off sale!



Don't forget to check Amazon.com for things like instruments, sound gear, and batteries. Sometimes they have great sales, often they have better prices than full retail.
Website

 
I personally use this checkout system and highly recommend it to bands who sell merchandise on their website. E-junkie provides shopping cart and buy now buttons to let you sell downloads and tangible goods on your website, eBay, MySpace, Google Base, CraigsList and other websites using PayPal Website Payments Standard, PayPal Website Payments Pro, PayPal Payflow Pro, Google Checkout, Authorize.Net, TrialPay, ClickBank and 2CheckOut. E-junkie pays me a small percentage for customers I recommend to them. Thank You for helping me fund this website by using this button to start up your account.
Bluehost is the website host I personally use. Click here to find out how I did it. I chose them because they are easy to use for people who are not computer geniuses and are inexpensive. Bluehost pays me a small fee for people I recommend to them. Thank You for helping me pay for this website by using this button to set up your account with them. CLICK HERE TO  Sign Up FOR BLUEHOST.COM
Do you need help with your website? UpWork connects you with freelance experts that work by the hour or by the project. You let them know what you need to have done and they bid on how much they will charge to help you out. It's easy and inexpensive! I am using them right now to help me with coding that I do not understand and do not want to take the time to learn. CLICK HERE to get started.
Legal Help
Need help from an entertainment attorney? FREE! Check out this nonprofit – entertainment attorneys volunteer to help artists (including musicians). You can call the Art Law Line: 212-319-2787 x1 (This phone number is for the New York office, most often they will refer you to the office in your state.) The Art Law Line is a "legal hotline staffed by law students and volunteer attorneys who field calls from artists, arts professionals, and arts organizations seeking assistance about their art-related legal questions. The hotline is staffed Monday to Friday, 10:00 a.m. to 6:00 p.m."  They are usually quite busy so leave a message and be sure to allow a couple days for them to get back to you. CLICK HERE for a post with more information.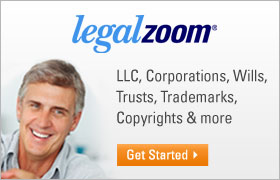 LegalZoom is the place to go when you are not completely comfortable with registering copyrights or setting up your business by yourself but do not want to hire an entertainment attorney. This website has step by step forms you can fill out to make sure your personal or bands paperwork is completed easily and correctly. Click on the image to learn more about how they can help your Christian band.
Magazines, Radio, Blogs and E-Zines
This site has a good overview of what is happening in Christian Music. Be sure to check out the Indie page for reviews and interviews with indie artists like you!
For Those of Us Who Care, the Christian and Gospel Independent Artists' News Blog Site. This blog exists to help spread the word about the ministries of independent Christian and Gospel artists and independent business professionals and is open to all for posting upcoming events, tours, music release information, etc.
Check out "The Indie Mechanics Show," with hosts Keith Mohr, president of Indieheaven and Sue Ross-Mohr, president of The Inner Vision and mom/manager of Disney artists, "Everlife" are the dynamic duo known as "The Indie Mechanics." Keith and Sue share their years of experience in the pits, helping independent artists, musicians and songwriters navigate the highways and byways of the music industry.
Keith and Sue Mohr have a lot of free information available to help take your ministry to the next level. They also have programs and services that you can buy when you need them. I love their hearts for ministry and working together.
The Hard Music Magazine The premier online destination for hard music news and information. I have been reading this magazine since the late    80's – it's always been one of my favorites because it covers the hardest styles of Christian music.
Do you like to keep up with what's going on in Christian Music?   You can get free digital issues of CCM magazine.   Click here to go to their website. Enter your e-mail address on the right hand sidebar under "Get CCM Free".   Also… check out the menu under the "Music" tab, then click on "Fringe". There are pages for Urban, Indie, Crossover, and Rock – good stuff!
This blog contains some of the most relevant information about being an indie musician (from a secular viewpoint). CLICK HERE to see what they are talking about now.
Get Your FREE Christian Band Booking Calendar
Christian musicians need places to play to be able to do their ministry.
Sign up to get a FREE booking calendar that shows you which booking tasks to do each month. Know what to do and when to do it to get more gigs so you can do more ministry.